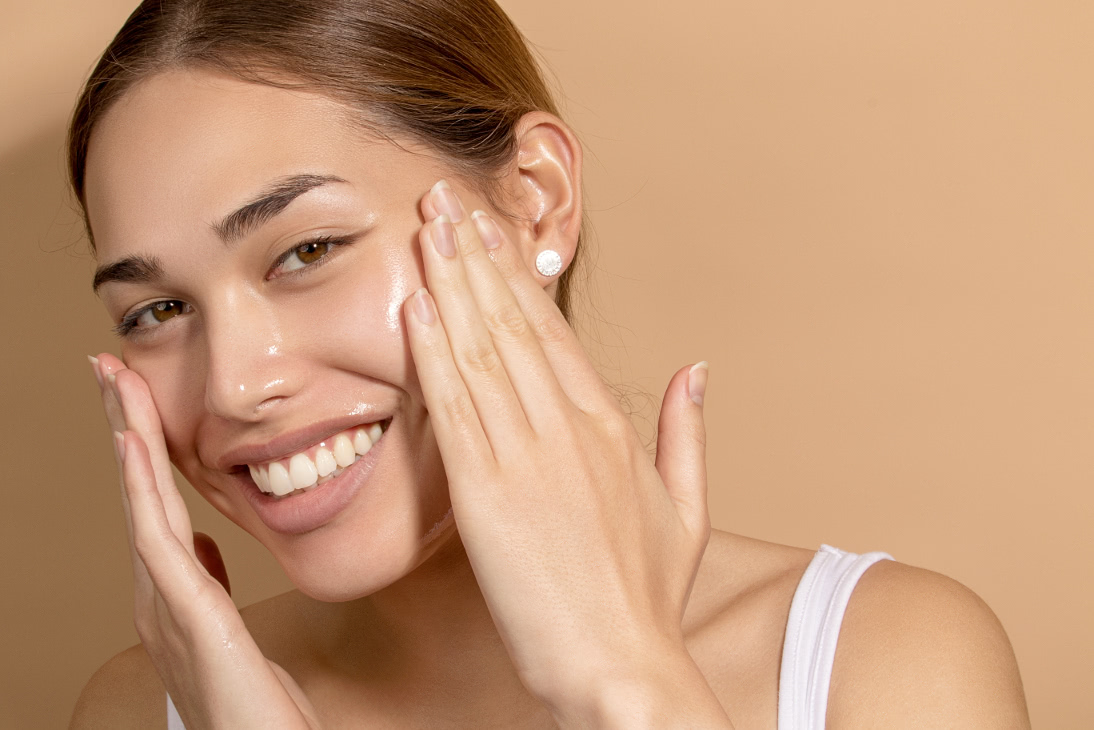 Why we should all use a mineral foundation
Mineral foundations – what are they are and why should we all be using them? In this blog we explore these two questions as well as the type of foundation you should be using for your skin, liquid, powder or both!
What are mineral foundations?
Mineral makeup is defined by makeup that contains 5% or more of mineral ingredients. You may think that it doesn't sound like a lot and you would be right – by law the mandatory 5% is nothing in terms of what else can be contained in the product. For example, you could have 5% of the most high-quality mineral powder, which would be amazing for your skin however the other 95% could be filled with cheap fillers, artificial colours and glitters to clog up your skin and cause redness, sensitivity and acne, as well as many other skin concerns. So suddenly your 5% of high-quality mineral foundation doesn't seem to be having a lot of benefit to your skin.
On the other hand, you can purchase mineral foundations and mineral makeup, such as Jane Iredale, that is 100% mineral. That means every pigment and mineral in that foundation is mineral and high quality. Also, the Jane Iredale range is ALL mineral, that means that the foundations, mascaras, lipsticks, concealer, blushers, bronzers – everything is mineral. That is what you want to be looking for when you shop for makeup. Other brands without naming names (hint – they might be called bare something…) have mineral foundations with the mandatory 5% mineral content however their blushers, concealers, mascaras may not be mineral, however as they are all manufactured under the same brand you just assume that everything is mineral – when it actually is not.
Why should we all be using mineral foundations?
There are just so many reasons that we should all be using mineral foundations and mineral makeup – again I could go on forever! However below I have listed on just some of the top reasons that mineral foundation in particular is important (as well as other mineral makeups in general)
Non-comodegenic and oil free – this means it doesn't clog your pores and cause you breakouts when you use mineral foundation. It allows your skin to breath
Inert – this means that the ingredients in your mineral foundation have NO sell by date, they will never, ever go off. Great for those of us who don't use makeup every day.
Smooth application – when you apply mineral makeup, because of the high quality, it adheres better to the skin meaning that it goes on smoother and doesn't go streaky
Less chemicals = Less skin concerns – mineral makeup contains less chemicals therefore will cause less skin issues such as sensitivity, redness, acne and others.
Sun protection – most mineral makeups have an SPF in to protect your skin against UV rays.
Jane Iredale mineral foundations also are
-anti-inflammatory
-much higher quality
-provide a buildable coverage
-minimum allergy risk and extensive testing
-fast to apply
-weightless finish to the skin
-looks great on camera as it contains no talcum powder which gives flash backs
-long wearing, no need for touch ups
-doesn't sit in your pores or your lines and wrinkles
Liquid or Powder foundation…which should I be using?
This is a question that I get asked A LOT in clinic, should I be using liquid foundation or powder, and what are the pros and cons of both? The answer is usually completely straightforward but there are some small but important factors that may lead you to pick the right or wrong foundation.
In a nutshell liquid foundation tends to be better for dry, mature and sensitive skin and provides more of a long lasting, full coverage. Whereas your powder foundation is better for mattifying therefore better for oily, acne prone skins. However, it also depends on preference, if you like to put together a full face of makeup and not touch it up throughout the day, the liquid is for you. However, if you prefer to apply your makeup on the go, on the train (please don't do it in the car – road safety first – trust me I've tried) and then reapply at lunch time then powder will be more for you, regardless of which is better for your skin types.
Powder:
Pros: Mattifying and easy and quick to apply
Cons: Doesn't last as long on oily skin so may need to reapply
Skin Types:
-Oily
-Acne Prone
-Combination skin
Liquid:
Pros: Dewy, hydrating and plumping finish – minimal touch ups
Cons: Takes a while to apply and not great for oily skin as can leave an oily finish
Skin Types:
-Mature
-Sensitive
-Dry/Dehydrated
Wishing you happy and healthy skin from Ms. Glow X